Pass the Canada Security Guard
with the Least Amount Studying!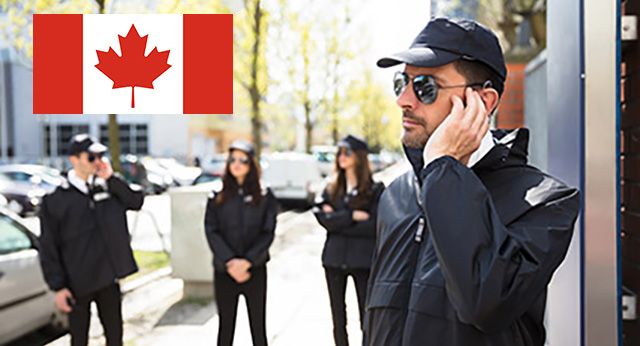 You Receive:



Over 190 Practice Questions

Quizzes

Easy to follow Tutorials

Timed Test just like the real thing

How to Take a Test


Special Bonus! How to Write a Report

Equivalent Provincial Training
Alberta, Saskatchewan, Manitoba and Ontario

Over 190 Practice Questions

Step-by-step solutions

How to Take a Test
Timed Test
When you are ready take a timed test - just like the real thing!
Track your Progress
Practice and Study Any time - Anywhere -- Any Device - Pick up where you left off!
Practice Questions for:
Introduction to the Security Industry
The Act and Code of Conduct
Basic Security Procedures
Emergency Response Preparation
The Canadian Legal System
Legal Authorities
Use of Force Theory
Alberta, Saskatchewan, Manitoba and Ontario Security Guard Tests
If you are like most people you have probably made some of these fatal study mistakes:
Study Mistake #1 – Scavenger hunts online to find 'free' test questions. We have all done this and really know what happens – hours and hours of surfing, pages and pages of print outs, missing pages, questionable results, and hours of wasted time that you could have spent studying!
Consider this – What is your hourly rate? How much time did you spend trolling the Internet and what did you really get? If you are like most people, when you really look at what you got, you are disappointed.
If you are like most people you start out doing an questions scavenger hunt and then quick realize it is a complete waste of time, so you buy this study course and start practicing right away.
Study Mistake #2
– Studying everything that could possibly be on the test. Many students start off trying this and I did too. And if you are like most people, you start off with high hopes of studying EVERYTHING but quickly realize it is impossible to study everything.
Study Mistake #3
– traditional test preparation methods. Consider this – if smart people who know their stuff still fail, then something must be wrong with the 'traditional' way of doing things.
You are right and yes there is! Taking a big test, with entrance into the College or University of your choice or a job riding on the results is pretty stressful and even if you know your stuff you can still fail. Which in itself is a pretty scary thought!
You want a complete guide to the Security Guard practice test package!

Imagine how you would feel if you took arrived at the exam and freaked out and couldn't think straight! This is no joke and it happens to lots of people – BUT it doesn't have to happen to you!
Other study mistakes
– freaking out, procrastinating, delay, denial, leaving it to the last minute …. maybe you have a few more to add to my list!
You want to avoid all these Study Mistakes! And why take a chance when your entrance into the College is on the line?
Why take chances? Doesn't it make sense to do everything possible to pass the Exam?
Don't hesitate
Take your career and expertise to the
next level! Don't miss out on $31,000 per year!
Study and Practice Anywhere - Any Time
Any Device!
Benefits of our test prep program
Repeat Quizzes and Timed Test as often as you need!
No limits! Practice and repeat until you get it right!
Practice Makes Perfect!
The more questions you see, the more likely you are to pass the test. You'll have over 160 practice questions that cover every category. You can fine-tune your knowledge in areas where you feel comfortable and be more efficient in improving your problem areas.
For your career
Whether you want to boost your career within the company you are working or enter a new and exciting career, we can help!
For Skill Practice Only
Complete Test Preparation Inc. is not affiliated with, or endorsed by any Provincial Security Licensing agency, who are not involved in the production of, and do not endorse this product.

We strongly recommend students check with exam providers for up-to-date information