PSB Health Occupations Aptitude Practice Course - Over 1000 Questions
Course overview
PSB HOAE Online Course with over 1000 practice test questions, tutorials, multiple choice strategy, how to take a test and more.

Tutorials, reviews and practice questions for, reading comprehension, natural science, non-verbal, vocabulary and more!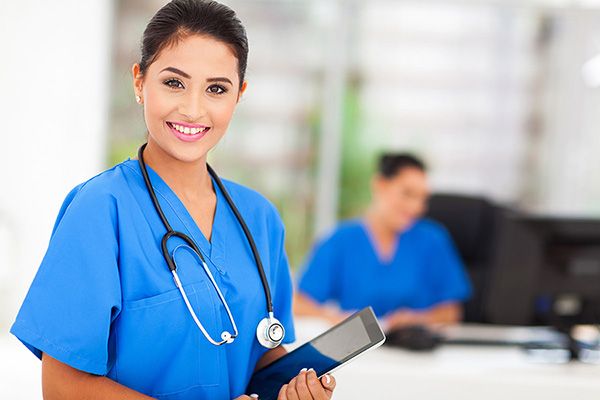 Over 1000 Practice Questions

Self Assessments

Easy to Follow Tutorials
Full Length Timed Test
Take a Full Length Timed Test at Home!
Track your Progress
Practice and Study Any time - Anywhere -- Any Device - Pick up where you left off!
Printable PDF File
Learning Outcomes - What you will Learn!
PSB Health Occupations Aptitude Test preparation course will equip you with the knowledge, skills, and confidence they need to succeed in healthcare occupations. Benefits of our trainings are:
Mastery of Test Content: The course ensures that you have a thorough understanding of the test content. This includes knowledge of medical terminology, anatomy and physiology, math, and reading comprehension. Mastery of test content is critical to achieving a high score on the PSB Health Occupations Aptitude Test.

Improved Test-Taking Strategies: You will learn effective test-taking strategies that will help you maximize your score on the PSB Health Occupations Aptitude Test. Strategies include time management techniques, multiple choice strategies, and educated guessing.

Increased Confidence: By mastering the content and learning effective test-taking strategies, you will feel more confident when taking the PSB Health Occupations Aptitude Test. Increased confidence can reduce test anxiety and improve your overall performance and score!

Enhanced Critical Thinking Skills: You will develop your critical thinking skills, such as problem-solving, decision-making, and analysis. These skills are essential for success in healthcare occupations.

Strong Study Habits: You will learn how to study effectively, manage your time, and set goals. These skills are valuable not only for a great score on the PSB Health Occupations Aptitude Test, but also for success in future academic and professional pursuits.
Don't hesitate!
Start Practicing for the HOAE!
Study Anywhere - Any Device - Any Time!
Benefits of our test prep programs
Repeat as often as you Need!
Repeat out quizzes and timed tests as often as you need!
Practice makes Perfect!
The more questions you see, the more likely you are to pass the test. You'll have over 1000 practice questions that cover every category. You can fine-tune your knowledge in areas where you feel comfortable and be more efficient in improving your problem areas.
For your career
Whether you want to boost your career within the company you are working or starting a new career we will get you through your Depute Sheriff entrance test!
For Skill Practice Only
We strongly recommend that students check with exam providers for up-to-date information regarding test content.
The HOAE® Health Occupations Aptitude Exam is administered by the Psychological Services Bureau, who are not involved in the production of this book and do not endorse this product.